Authors: Bryce Whitty
Tweaking.com Windows Repair is a small, portable and free all-in-one repair tool designed to help you fix common Windows problems. Dial-a-Fix used to be a great tool for this task but it does not work on Windows 7 and has not been updated for years. Windows Repair is a great alternative.
With its 5 step tabs telling you to run Checkdisk, System File Checker and Backup the Registry before you start using the main part, you can see it targets end users a bit more than Technicians but these steps are worth doing anyway. The real power is when you choose "Custom Mode" on the Start Repairs stage.
The following are the repair options you can choose:
Reset Registry Permissions
Reset File Permissions
Register System Files
Repair WMI
Repair Windows Firewall
Repair Internet Explorer
Repair MDAC & MS Jet
Repair Hosts File
Remove Policies Set By Infections
Missing Start Menu Icons
Repair Icons
Repair Winsock & DNS Cache
Remove Temp Files
Repair Proxy Settings
Unhide Non System Files
Repair Windows Updates
Repair CD/DVD Missing/Not Working
Repair Volume Shadow Copy Services
Repair Windows Sidebar/Gadgets
Set Windows Services to Default Setup
Repair MSI (Windows Installer)
Screenshot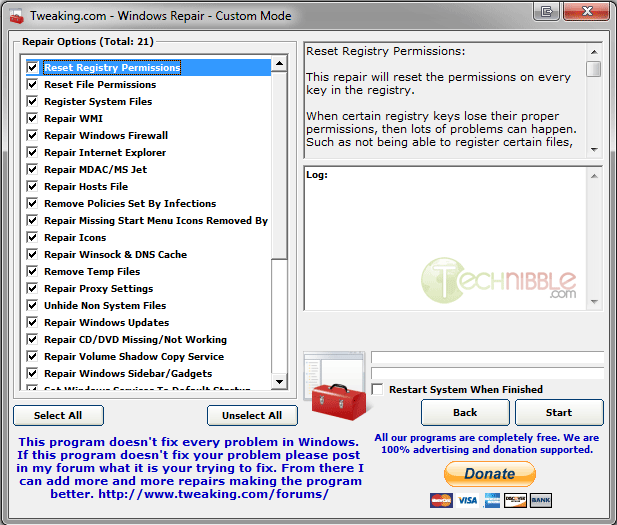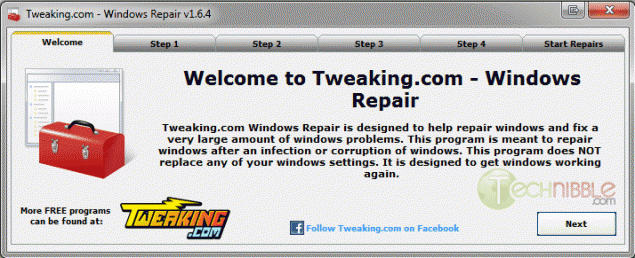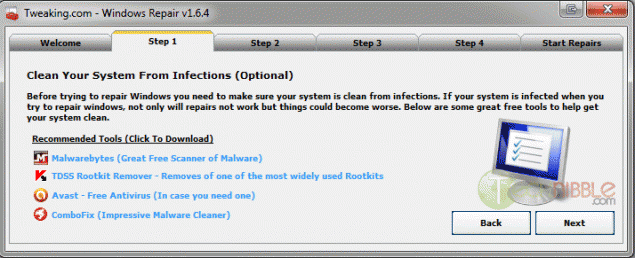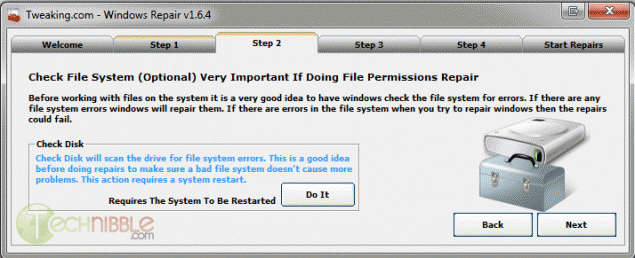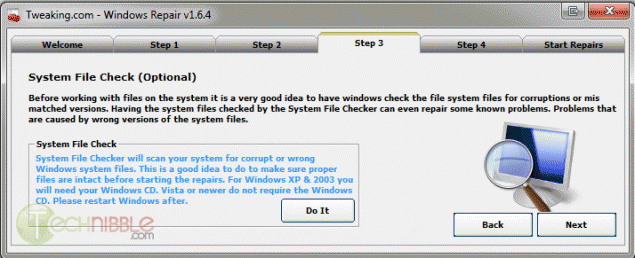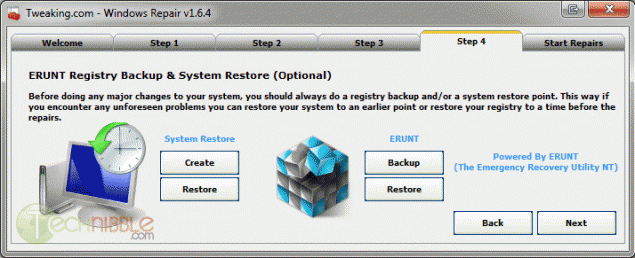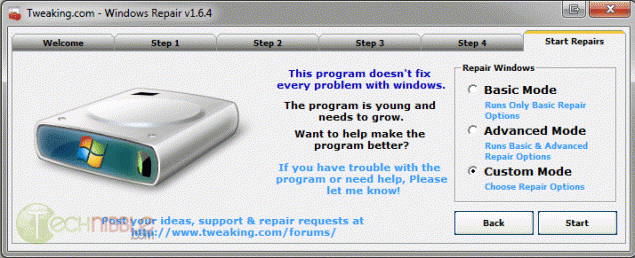 Downloads:
Download from Official Site – 1.39mb
© Technibble – A Resource for Computer Technicians to start or improve their Computer Business
To get started with your own computer business, check out our Computer Business Kit. Tweaking.com Windows Repair – Fix Common Windows Problems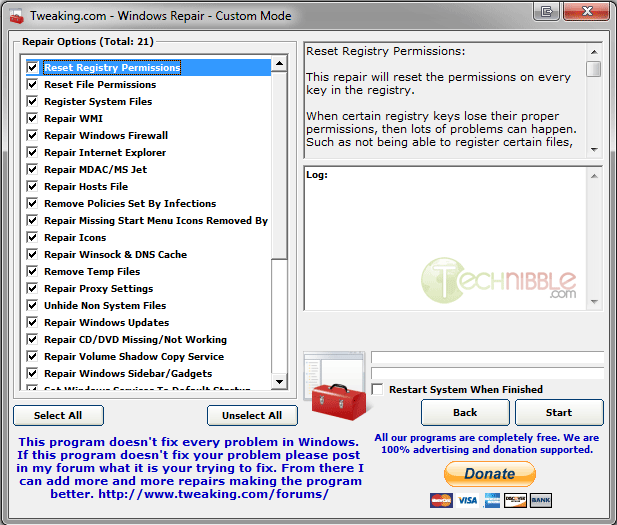 0 0