Authors: Bryce Whitty
Guest Post by Marco Rodi: Marco Rodi owns an IT Engineering university degree. He has his own computer repair business (OrdiRodi) that mainly does Apple Support.
There are a few articles here on Technibble about what is in a PC technicians toolkit. However, when you are an Apple Tech your bag is not quite the same. Whenever a client calls me for an emergency, these are the tools I always carry in my Apple technician toolkit, no matter what the problem is.
Lion/Snow Leopard Boot USB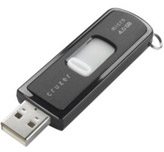 Usually, when your client's computer won't boot into the OS the CD drive won't work. Either a CD will be stuck inside and you can't eject it, or you can't insert a new CD as the system won't recognize it. This is why I always bring a Bootable USB drive with either Snow Leopard of Lion on it. When you insert it in your client's computer, you can hold the "Option" key (ALT key if you are using a non-Apple keyboard) while you boot the Mac and select your USB drive. To create this USB Key, you need your original Lion installation file or your Snow Leopard CD and use the Disk Utility application on your Mac. (http://www.cultofmac.com/105527/how-to-make-a-bootable-install-disk-of-mac-os-x-lion/)


Snow Leopard CD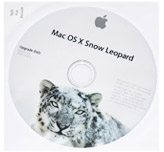 I always bring the Snow Leopard CD. Sometimes you won't need a USB drive as CD Drive will work just fine. If you install this version on your client's Mac, you do not need a serial number.


Dust Blower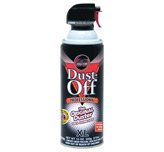 No matter what I do on my client's computers, I always use the Dust Blower at the end of the job. It adds a professional touch to it and usually the client has never removed the dust. Here in Montreal, I always buy the DustOff Original Duster. You can buy a 10 pack of those for just $12.99.


Knopixx CD
Incredible tool that lets you boot in a complete Unix environment directly on the CD. You can access the hard drive and backup files. This is really helpful if the OS does not boot and you want to backup your client's files. You simply need to insert this CD and an external drive to backup everything. (http://www.knoppix.net/)


Universal Drive Adapter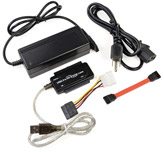 This will let you repair your client hard drive directly from your computer. You remove the hard drive from your client's computer, plug it into this device, and access it via usb from your machine. This tool is good to repair disk permissions, backup files and to completely clear a hard drive. It works perfectly on both Mac and Pc. You can buy this one here: http://www.ifixit.com/Apple-Parts/Universal-Drive-Adapter/IF107-108


ProTech Base Tool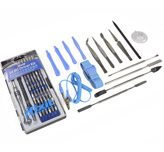 When you try to open your client's Apple Computer and either change the RAM, remove the hard drive or change the motherboard, you will always have to deal with an unusual screw. Apple does it on purpose so nobody can open/fix their machine except them. You really need to bring all the tools necessary to remove all the pieces for your needs. I use this set of tool created by ifixit: http://www.ifixit.com/Tools/Pro-Tech-Base-Toolkit/IF145-072
It has everything you need to repair iMacs, Macbooks, MacPros, iPhone, iPod Touch etc.


RAM Memory
Sometimes, when you try to boot the computer and you hear one or two beeps, the RAM failed. I always bring extra RAM to test this issue and to sell it to my clients if this is the problem.


External USB Hard drive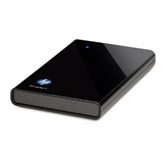 I bring my pocket 1TB external hard drive for backup. (model no. WDBACZ0010BBK-NESN). Usually your client won't have another drive to back up his files. I like this HP drive because it is Mac/PC compatible and it supports USB 3.


USB Key
I bring my 4gb USB key that includes all the free software Mac offers. I always install all of them on my client's computer. I know this is personal but up until now, my clients love it! This usb key includes:
Suction Cups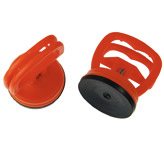 The iMac is the most difficult machine in the world to change its hard drive. Why? Because you have to remove the huge front glass. The only way of doing it is with suction cups. I only bring those if my clients have a problem with an iMac. http://www.ifixit.com/Tools/Heavy-duty-Suction-Cups-Pair/IF145-023


Magnifying glass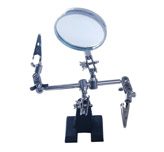 I usually use this on Macbook's problems. When you have to change the trackpad, keyboard, motherboard etc. http://www.ifixit.com/Tools/Helping-Hands/IF145-082


Kensington Contour Pro 17″ Nylon Laptop Case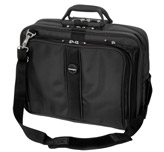 I can easily fit all of those things in this bag. I also always bring my 15" Macbook pro in it. http://www.futureshop.ca/en-CA/product/kensington-contour-pro-17-nylon-laptop-case/10040886.aspx?path=28ee4468307abdf19cb8fdcfbaa5cd56en02


These are my main tools that usually cover everything I need. Whats in your Mac technician bag?
© Technibble – A Resource for Computer Technicians to start or improve their Computer Business
To get started with your own computer business, check out our Computer Business Kit. Inside an Apple Technicians Toolkit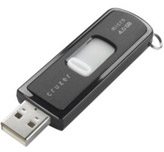 2 2