Major update to browser delivers significant performance improvements, privacy enhancements, support for new Web standards, and greater customization options
MOUNTAIN VIEW, CALIF. – June 30, 2009 – Mozilla, a public-benefit organization dedicated to promoting choice and innovation on the Internet, today released Firefox® 3.5, a major update to its popular, free and open source Web browser. Coming one year after the launch of the critically acclaimed Firefox 3, Firefox 3.5 introduces cutting-edge features, as well as new support for a wide variety of Web standards.
Firefox 3.5 is the best performing browser Mozilla has ever released and delivers radically improved JavaScript performance, a new Private Browsing mode, native support for open video and audio, and Location Aware Browsing. The newest version of Firefox is more than two times faster than Firefox 3 and ten times faster than Firefox 2 on complex websites. With extensive under-the-hood work to support new technologies, Firefox 3.5 is the most powerful and complete modern browser and helps upgrade the Web experience.
Firefox 3.5 was built through Mozilla's global, open source development process. The Mozilla community comprises thousands of passionate contributors, including experienced developers, security experts, localization and support communities in more than 60 countries, and tens of thousands of active testers. With more than 300 million active users, Firefox is the only popular Web browser created by a non-profit organization.
"So much is happening on the Web right now, it's a great time for browsers. Firefox 3.5 brings together the most innovative Web technologies and delivers them in the most complete and powerful modern browser," said John Lilly, CEO, Mozilla.
What's New in Firefox 3.5:
Firefox 3.5 makes surfing the Web easier and more enjoyable with exciting new features and platform updates that allow Web developers to create the next generation of Web content. Native support for open video and audio, private browsing, and support for the newest Web technologies will enable richer, more interactive online experiences.
Performance. Firefox 3.5 includes the powerful new TraceMonkey JavaScript engine, which delivers unprecedented performance with today's complex Web applications. Firefox 3.5 is more than two times faster than Firefox 3 and ten times faster than Firefox 2.
Open Video and Audio. Enjoy video and audio content from within your browser, without the need for plugins. Video is a vital part of the modern Web, whether it's used to communicate, educate, or entertain. Firefox 3.5 delivers the first native integration of audio and video directly into the browser. Now everyone can easily watch open format Ogg Theora videos.
Web developers can use these technologies to design pages that interact with video content in new and exciting ways, offering richer interactive experiences beyond controlling playback and volume.
Privacy Controls. Firefox 3.5 includes features designed to protect your privacy online and provide greater control over your personal data.
While using the new Private Browsing mode in Firefox 3.5, nothing you encounter on the Web will be stored from that moment on during your browsing session. Unique to Firefox 3.5, the new Forget this Site feature can remove every trace of a site from your browser. If you want to remove all private data or activity from the past few hours, Clear Recent History, another Firefox-only feature, gives you full control over what stays and what goes.
Location Aware Browsing. Location Aware Browsing saves you time by allowing websites to ask you where you are located. If you choose to share your location with a website, it can use that information to find nearby points of interest and return additional, useful data like maps of your area. It's all optional – Firefox doesn't share your location without your permission.
How to get Mozilla Firefox 3.5:
Mozilla Firefox 3.5 is available now for Windows, Linux, and Mac OS X operating systems as a free download from http://www.getfirefox.com. It is also available in more than 70 languages at: http://www.mozilla.com/en-US/firefox/all.html.
EDITOR'S NOTE: For screenshots and videos, visit http://www.mozilla.com/en-US/press/images.html.
For more information about Mozilla Firefox 3.5 and how it provides a better and faster online experience, visit http://www.getfirefox.com.
Press Contact:
press at mozilla dot com
Digital Duchess is the first all-female Los Angeles computer repair and technology consulting firm offering services such as network support, repairs, on-premise computer training, hardware and software installation, system upgrades, security – including spyware removal, virus removal, SPAM filtering, firewall software and hardware, data backup and more to home users, small and medium-sized businesses (SMBs) and Enterprise-level corporations. Individuals and companies in Southern California now have access to expert, customized, and affordable computer consulting services performed by highly experienced female IT professionals.
Santa Monica, CA (PRWEB) June 29, 2009 — Digital Duchess is the first Los Angeles computer consulting company staffed exclusively by highly experienced top female IT professionals. The Los Angeles computer services firm offers expert and affordable on-premise IT services to individual home computer users, small and medium-sized businesses (SMBs) as well as Enterprise-level corporations in Southern California.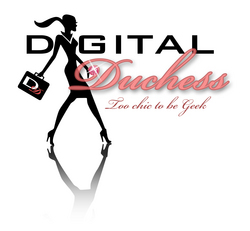 Digital Duchess
"We started Digital Duchess after seeing so many individuals and companies in the greater Los Angeles area struggling to keep up with IT advancements, upgrade misinformation, outdated systems, and a fear of high installation costs," said Digital Duchess CEO and founder, Kerry Grimes. "Our staff of expert all-female IT professionals provide high quality, affordable and reliable technical assistance – we strive for world-class customer service and fast resolution to any technology problem. Digital Duchess specializes in the areas of mobile office, remote user, exchange server, wireless integration, Microsoft server maintenance and support, hardware and software installation, Blackberry enterprise server, virus removal and spyware removal, data back-up implementation, advanced system security – including network security, Internet security and firewalls, as well as computer repair."
Additional features and affordable services provided by Digital Duchess include:
Same-day personal response.
Customized strategies – each client's needs are individually evaluated and personalized.
Highly educated, expertly trained IT professionals.
Preventative maintenance.
On-premise computer training of a company's internal staff – both SMB and Enterprise.
Network set-up or upgrade of existing network.
Computer repairs including problem diagnosis, virus removal, spyware removal, system malfunctions, operating problems, replacing or updating hardware or software.
Cost-effective network security and Internet security, including customized antivirus recommendation and installation, SPAM filtering, firewall software and hardware.
Customized automated data back-up solutions.
"Whether you are an individual having laptop or desktop computer problems at home or an SMB or large corporation that needs to cost-effectively outsource IT or back-up an existing IT department – the educated, experienced, professional and highly trained staff of Digital Duchess will not only meet, but exceed your expectations," concluded Grimes.
For more information on Digital Duchess call 310-395-6884 or visit http://www.digitalduchess.com or email: info (at) digitalduchess (dot ) com.
Media Contact:
RPR Public Relations, Inc.
Tel. 786-290-6413
Jobs Report Hourly rates for U.S.-based freelance software development jobs grew by 35% in the last year, according to a study by oDesk.
Menlo Park, CA (PRWEB) June 5, 2009 — A study of freelance software developers reveals a sharp increase in hourly rates for US-based talent, up 35% from 2008. Findings are based on analysis of over 1,800 software development assignments over the last 12 months. The study was conducted by oDesk, the marketplace for online workteams. Analysis also reveals increased rates in the Ukraine (21%), Pakistan (10%), and Russia (3%). Developers in Canada, Philippines, U.K., and Bolivia saw hourly rates dip by 10% or more.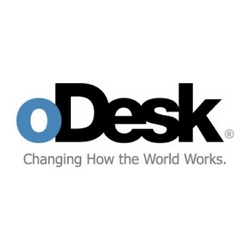 Hourly Rates for U.S. Freelance Software Developers Up 35% in 2009
Freelance software jobs include programming and development using skills such as PHP, MySQL, Java, and XHTML. oDesk data is drawn from thousands of small to medium-sized businesses that use its platform to hire, manage, and pay software development professionals around the world. There are nearly 64,000 freelance software developers registered on oDesk.
http://www.odesk.com/blog/2009/05/freelance-software-developer-rates-up-35-in-the-united-states/

"This rate increase showcases both the quality of providers in the U.S. and the interest of buyers worldwide to hire top talent," said oDesk CEO, Gary Swart. "Even in today's economic climate, oDesk is seeing providers with top skills command competitive rates. This is in large part because of oDesk's transparency, which allows providers to build up online reputations with work histories showing strong feedback from their buyers."
About oDesk
oDesk (www.oDesk.com) is the leading marketplace for online workteams, with the best model for both buyers and providers:
For buyers: Guaranteed work — every hour billed is an hour worked. Screen captures of each provider's desktop taken at random intervals enable buyers to audit the hours and work completed so they have confidence every hour billed by a remote team member is an hour worked. This capability also enables the buyer to collaborate more closely and redirect the provider if necessary, much like you do when you manage by walking around the office.
For providers: Guaranteed payment — every hour worked is an hour paid without the hassle of invoicing or slow-paying clients, making oDesk the preferred marketplace for more than 260,000 professional contractors, including software engineers, web developers, graphic designers, writers, researchers, admins and customer service agents.
TestOut Corporation announced the availability of the first complete Server and Enterprise Administrator Microsoft Certified IT Professional (MCITP) certification courses with online labs. The online labs provide hands-on experience to help pass certification exams and put their skills to use in their careers.
Pleasant Grove, UT (PRWEB) June 10, 2009 — TestOut Corporation–provider of online labs for IT certification training–today announced the availability of the first complete Server and Enterprise Administrator Microsoft Certified IT Professional (MCITP) certification courses with online labs. Whether purchased individually or taken through academic courses, TestOut's LabSim software enhances learning with a cost-effective, virtual environment that enables students to experience all of the functionality of the technology they are learning from their own computer. This gives them the experience and knowledge required as they prepare to pass their IT certifications exams, and ultimately, to put their new skills to use.
According to one recent reviewer, "The future for Windows Server 2008 could hardly be rosier." As a result, an increasing number of IT professionals are seeking–and achieving–MCITP certifications. As of April 2009, Microsoft says 13,441 people worldwide have achieved MCITP Enterprise Administrator certification (focused on day-to-day operations and management) with 7,986 receiving Server certification (focused on Windows infrastructure design).
"Students preparing to compete for IT jobs, especially related to Windows Server 2008, can differentiate themselves with both industry certifications and hands-on experience," said Noel Vallejo, CEO, TestOut. "LabSim's online lab simulations enable this experience so students complete their training prepared for more than just a paper certificate, but with a true understanding of what they've been learning."
The LabSim MCITP courses for Server 2008 include:
| | |
| --- | --- |
| | 172 lab simulations that let students work hands-on in a simulated environment to practice the skills required to become MCITP certified. |
| | |
| --- | --- |
| | 160 instructor-led MCITP training videos and more than 173 demonstrations |
| | |
| --- | --- |
| | 265 study guides and fact sheets that students can read to gain a further understanding of the concepts covered in all of the training videos, demonstrations, and lab exercises. |
| | |
| --- | --- |
| | Fully integrated section quizzes and practice certification exams with more than 800 sample questions. The integrated software immediately directs students struggling with certain topics in the exams to the location of the material so they can increase their study in the deficient topic. |
About TestOut:
TestOut provides IT certification training for individuals and academic institutions worldwide, focusing on enabling practical, hands-on experience with the LabSim online labs. Since its founding in 1991, the company has helped thousands of individuals achieve the skills and professional IT certifications necessary to progress in their careers. Major institutions using LabSim include DeVry University, ITT Tech and University of Phoenix. For more information, visit TestOut.
SMX Advanced keynote conversation between Qi Lu of Microsoft and Danny Sullivan of Search Engine Land covered Bing, Microsoft's new search engine
Redding, CT (PRWEB) June 5, 2009 — Speaking in front of a packed audience at the Search Marketing Expo – SMX Advanced conference Wednesday, Dr. Qi Lu officially announced the launch of Bing, Microsoft's newly branded search engine. "The best way to predict the future is to create it," said Lu, President, Online Services Division at Microsoft. "Bing is the first step in a long journey."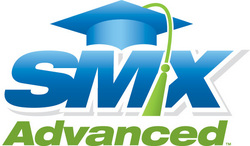 SMX Advanced
Danny Sullivan, editor in chief of Search Engine Land, asked Lu more about the rollout, Microsoft's decision to re-brand its search products, and how Bing will differentiate itself from other search engines.
"It's very important that we have a brand that only represents search," said Lu. When looking at key success factors at other search engines, "companies in the search space that do well tend to have a strong brand that represents just search," said Lu. "It's very important that we have a search brand."
The name itself came after an extensive process that focused on coming up with something that would be short, easy to pronounce, and easy to come up with the correct url. The Chinese translation, he said, means "very certain to respond."
Lu went on to say that Bing will differentiate itself by its ability "to fulfill user intent faster," he said. Search results will no longer be delivered as 10 links per page, but will be offered in web groups based on presumed user intent. A search on Seattle, for example, would deliver results in groups such as weather, restaurants, attractions, etc.
According to Lu, the rollout of Bing, which has been followed carefully by search marketers, is going well. "So far, so good," he said, noting that there are already 20,000 friends Facebook and 16,000 followers on Twitter. The search experience in the next few years can be a lot more competitive," he added. "More competition and more choices is a good thing for everybody."
Search Marketing Expo – SMX Advanced is programmed by Search Engine Land, the leading news site for search and online marketers. The conference, which sold out for the third year in a row, runs for two days in Seattle in early June. More than 1300 marketers attended this year.
About Search Marketing Expo and Third Door Media
The Search Marketing Expo – SMX conference series is produced by Third Door Media, Inc. Third Door Media's mission is to empower internet and search marketing professionals by providing trusted content and community services they need to be successful. Search Marketing Expo conferences are held around the world and include: SMX West (Santa Clara, CA), SMX East (New York City) SMX Advanced (Seattle, WA), SMX London, SMX Munich, SMX Stockholm, SMX Sydney, SMX Singapore, SMX Madrid, SMX Sao Paolo, and SMX China.
Third Door Media publishes Search Engine Land, the leading search marketing news and analysis site. The company also produces Search Marketing Now, a lead-generation marketing solution for suppliers of SEM-related products and services, and operates Sphinn.com, a social news site that allows search and internet marketers to share news stories, participate in subject-specific discussion forums, and build their professional networks.
Ubuntu sponsor and leading solid state drive manufacturer share expertise to provide better Linux experience on both netbooks and laptops
Computex, Taiwan (PRWEB) June 2, 2009 — Canonical today announced that it has been collaborating with SanDisk, the global leader in flash memory cards, to improve how Ubuntu runs on the solid state drives (SSDs) that provide the memory – and memory management – for most netbooks and laptops in the market today. Engineers from both companies have worked closely on system optimizations resulting in longer battery life, reduction in heat levels & better system responsiveness. This is done to optimise the user experience and offer original equipment manufacturers (OEMs) a better solution to bring to market.
In addition to remote collaboration, SanDisk engineers have engaged at events like the Ubuntu Developer Summit in San Francisco and Barcelona where the technology industry and Ubuntu community plan future releases of the award-winning platform.
That an industry leader like SanDisk has engaged to this degree is testament to the success of Ubuntu in winning design wins with leading PC manufacturers. More and more people are choosing an open platform on which to run their 'on-the-go' netbook machines, while increasing numbers of OEMs are enjoying the freedom and product differentiation that choosing Ubuntu gives them. With SanDisk committed to full support for the Ubuntu platform, and its engineers in direct and regular contact with their operating system peers, the success of Linux shows signs of acceleration in this area.
"SanDisk is committed to providing OEMs and consumers more choices in how they compute," said Rich Heye, senior vice president and general manager, Solid State Drives, SanDisk. "We decided to collaborate with Canonical thanks to its unprecedented success in helping Ubuntu to drive Linux in the mainstream market. Ubuntu on SanDisk SSDs delivers a fast, robust user experience and offers a fantastic combination for OEMs or original design manufacturers (ODMs)."
"There is no question that flash memory technology has helped this category to flourish. For small, lightweight, robust, heat-managed machines, SanDisk SSD is the best choice for OEMs," said Chris Kenyon, Director of OEM Services at Canonical. "The collaboration between our two organisations demonstrates that Ubuntu is an easy and great choice for OEMs interested in delivering an optimal user experience while differentiating their machines in the market."
About Canonical
Headquartered in Europe, Canonical Ltd is committed to the promotion, distribution and support of the Open Source operating system Ubuntu. Canonical aims to ensure that Ubuntu is available to every business and individual on servers, laptops and netbooks. Canonical Professional Services provide expert consultancy and support that – together with superior Ubuntu technologies – can help deliver significant cost savings and an enhanced user experience to all its customers.
About Ubuntu
Since its launch in October 2004, Ubuntu has become one of the most highly-regarded Linux distributions. With millions of users in homes, schools, businesses and governments around the world, Ubuntu is growing in popularity on the server, the desktop, on netbooks and on mobile devices. With the values of Open Source software at its core, Ubuntu costs nothing to download or update. Users are also actively encouraged to copy, reinstall, modify and share their Ubuntu software anytime, anywhere and with anyone. Visit www.canonical.com or www.ubuntu.com for more information.
Contact: Joseph Eckert, Baker Communications Group, 203-270-3711, jeckert (at) bakercg (dot) com
Second annual computer backup study by Backblaze shows few people backup.
Palo Alto, California (PRWEB) June 1, 2009 — A study conducted on behalf of Backblaze showed that individual backup habits have gone nearly unchanged year-over-year. Despite 46% of computer users every year losing photos, music, and other data from viruses, theft, hard drive crashes and a slew of similar causes[1], 94% of computer users continue to not do regular backups daily.[2]
To help users start backing up their computers, Backblaze is giving away a 1-year online backup subscription every day during this June's Backup Awareness Month. For more details, visit www.backblaze.com/backupawareness.
As a best practice, regular backups are defined as happening at least once per day. Unfortunately, there has been no change in the number of users doing backups at this frequency. There is a slight silver lining in the survey: while the percentage of users backing up daily went unchanged, there was a small improvement in users backing up at least weekly (13% vs. 14%) or monthly (27% vs. 26%).[2] This infrequent type of backup still results in significant pain when data loss occurs, but it points to some increased awareness of the importance of data backup.
Last year, sales of laptops – which are more susceptible to theft, loss, and breakage – overtook desktops; users buy more digital cameras, iPods, smartphones; and they take more digital photos, buy more digital music, and create more digital documents for work and home.[3] An average new computer today with a 320 GB hard drive can store over 30,000 photos, 20,000 songs, and 100 full-length movies. [4] Despite all of this, computer users continue to act as if their data is impervious to loss.
"For several years, Backup Awareness Month has been a time to examine whether your computer and those of your family and friends are being properly backed up," said Gleb Budman, CEO of Backblaze, "To help people start backing up, we are giving away free 1-year subscriptions to Backblaze online backup every day this month."
To be entered to win one of the 30 free subscriptions for unlimited backup, visit www.backblaze.com/backupawareness.
About Backblaze
Founded by a team of serial entrepreneurs with security, scalability, usability backgrounds, and located in the heart of Silicon Valley, Backblaze's mission is to ensure that all computer data is backed up. Backblaze was selected as a winner of the AlwaysOn Global Top 250 private companies for game-changing technology and market value. Visit www.backblaze.com for more information or to backup your own computer.
This survey was conducted online within the United States by Harris Interactive on behalf of Backblaze between May 13 and 14, 2009 among 2,185 respondents, and between May 27-29, 2008 among 2,761 respondents. In both surveys, respondents consisted of U.S. adult computer users (aged 18+). No estimates of theoretical sampling error can be calculated; a full methodology is available.
[1] Data loss statistic based on percentage of Backblaze customers that needed to restore data.
[2] This survey was conducted online within the United States by Harris Interactive on behalf of Backblaze between May 13 and 14, 2009 among 2,185 respondents, and between May 27-29, 2008 among 2,761 respondents. In both surveys, respondents consisted of U.S. adult computer users (aged 18+). No estimates of theoretical sampling error can be calculated; a full methodology is available.
[3] Laptop sales reported on: http://www.eweek.com/c/a/Midmarket/Notebook-Sales-Outpace-Desktop-Sales/
[4] Drive space calculated based on a 3 MB photo, 4 MB song, and 1 GB movie.
Scott & Scott, LLP takes issue with economic impact conclusions of the BSA-IDC Global Software Piracy Study. Robert J. Scott, Managing Partner, says: "The economic impact on IT service firms is grossly exaggerated both in revenue and employment."
Dallas, Texas (PRWEB) June 1, 2009 — The Business Software Alliance (BSA) revenue numbers reported in their Sixth Annual BSA-IDC Global Software Piracy Study have been widely criticized and with good reason. Dallas-based software audit defense firm, Scott & Scott, LLP also takes issue with the economic impact conclusions drawn and could not find support in either the current or a 2008 Study by IDC. Robert J. Scott, Managing Partner, says: "The economic impact on IT service firms is grossly exaggerated both in revenue and employment."
The BSA-IDC's dollar and employment loss figures are based on an assumption that 100% of pirated software represents a direct loss of revenue to the software firms, and to IT employment in local service, support and distribution firms. There is no evidence that every pirated software would be replaced by a purchase of the legitimate version at full retail.
Scott could not find documented proof of the study's conclusion that local IT service and distribution firms lose $3-$4 of revenues for every $1 of PC software sold and that it costs less to support legal software than unauthorized software. He asks: "What costs
are being measured and how much is IT services?"
An IDC study, released in 2008, predicted that lowering software piracy by 10 points over 4 years would create 600,000 additional jobs worldwide….and generate $24 billion in higher government revenues. Although the current report says "that projection has been confirmed by actual experience in China and Russia", and claims that "since 2003, China added 220,000 IT jobs and Russia added 9,000 of which IDC attributes to lower PC software piracy", no reference as to how IDC arrived at these numbers was found.
Scott says: "IDC's report contains no analysis regarding the effect of unlicensed software on IT services. It seems to me that a high percentage of currently unlicensed software would not be replaced at market price and reducing the proliferation of unlicensed software would actually have the opposite effect of that claimed in the study. Fewer, not more, jobs would be created."
In addition, Scott points out that there is another side to the software piracy issue: the side that looks at the interests of millions of honest businesses that routinely purchase legitimate software for the majority of the products that are installed on their networks. Many of these companies, especially in light of the current economic crisis, do not have the financial and human resources to interpret software license agreements and establish very costly compliance initiatives, largely because of the unnecessary complexities of the license agreements created by the software industry.
Software license compliance can cost large enterprises millions of dollars; smaller enterprises often face even greater costs as a percentage of revenue. Complying with the complex and ever-changing license agreements that publishers mandate requires enormous human and financial resources.
Further, business resources dedicated to compliance management are being diverted from potential business development, investments, R&D and innovation opportunities across all industries.
Scott & Scott believes that the Business Software Alliance should do more to lessen the compliance burden on American businesses, as they seek to adhere to complex license agreements and the challenging asset reconciliation process. In doing so, companies will have the resources necessary to invest in revenue generating initiatives, as well as foster innovation that drives their businesses – and the economy.
About us: Scott & Scott, LLP (www.scottandscottllp.com and www.bsadefense.com) is a leading law and technology services firm dedicated to helping senior executives assess and reduce the legal, financial, and regulatory risks associated with software compliance. Scott & Scott's legal and technology professionals provide software audit defense and software compliance solutions, all protected by attorney-client and work product privileges.
Oakbrook Terrace, Ill., June 1, 2009, With support from the CompTIA Educational Foundation, the American Legion will offer a free computer skills development and job placement program to wounded warriors this summer in Houston, Texas.
Running mid-June to early September, the program will hold a recurring cycle of three classes on Saturday afternoons at three Legion posts (Parker Rd. Post 586, Humble Post 132 and Channelview DeZavala Elementary School at 16150 Second St.) and at the U.S. Vets Receiving Center at 1418 Preston. Courses will be taught by adjunct faculty from local colleges.
Any military veteran, Sons of the Legion (SLA) member, or auxiliary member is eligible to attend the program.
The first Saturday will focus on using the Internet, interfacing with Texas WorkForce, and selecting jobs. Each participant will select target companies based on their individual background. The second Saturday, participants will learn how to read online job listings, select buzzwords from an applicants background and integrate them into their own resume. The third Saturday, participants will prepare cover letters and resumes to companies they have previously selected.
Prospective participants can register for training with Jim Hauck of the American Legion at chemeng@hughes.net.
About the CompTIA Educational Foundation
The CompTIA Educational Foundation provides career opportunities for individuals who historically have been under-represented in the IT workforce. With the support of individuals, industry leaders, companies and the government, the Foundation creates programs aimed at helping U.S. veterans, at-risk youth, women, minorities, dislocated workers, and individuals with disabilities to obtain the technical and business skills employers require. Since its creation in 1998, the Foundation has helped more than 1,000 individuals enter the IT workforce, helping the industry alleviate its shortage of skilled workers. For more information or to make a donation to the CompTIA Educational Foundation, visit http://www.CompTIA-EF.org.