Authors: Bryce Whitty
A work bench is something that most Computer Technicians will need and checking out other Computer Technicians workbenches is a great way to get inspiration for our own setups. Even if you have already completed your own workbench, it is nice to see how other technicians are doing it. We haven't done one of these in a while (#1, #2) so it is time for #3 in our Computer Technicians workbenches series.
This is a few pictures of our shop… And yes before you ask that is the same stuff they use on metal roof tops. We cut it down and made it the front of the counter, the added benefit is that we put magnet backs on our cards and people just take them when they want them.. People love the fact they can see us working on their computers.
I've always worked out of a spare bedroom in my house but 4 months ago my 2nd child was born and it was decided by my wife and I that the office should be given to my older son and turned back into a bedroom and the youngest have the older sons current bedroom.
In my garden I have a brick outhouse that has been used as a shed. It's not the biggest space in the world (10 foot x 6 foot) but as the majority of my work is carried out on site I don't need a huge area so I decided to have it converted to an office.
Moved to a new location this year, built it all the cabinets and benches, and put up some new signage. Getting ready to launch a new website at the end of the month as well.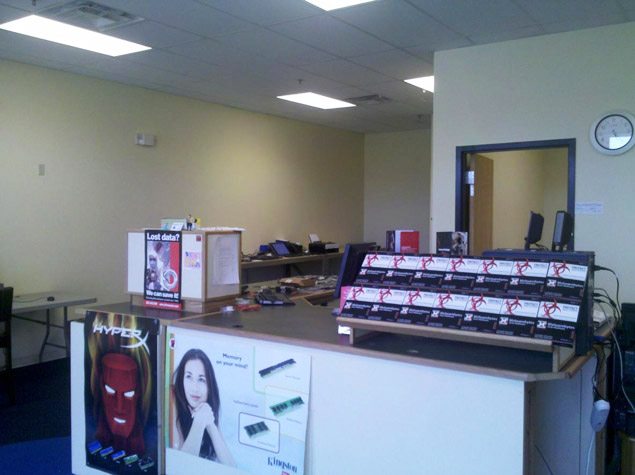 0 0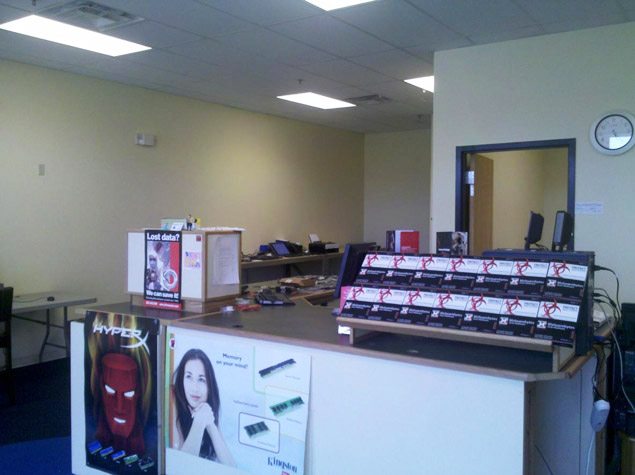 1 1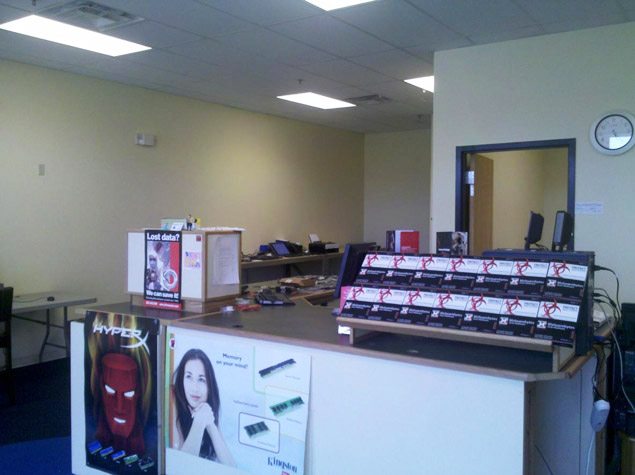 2 2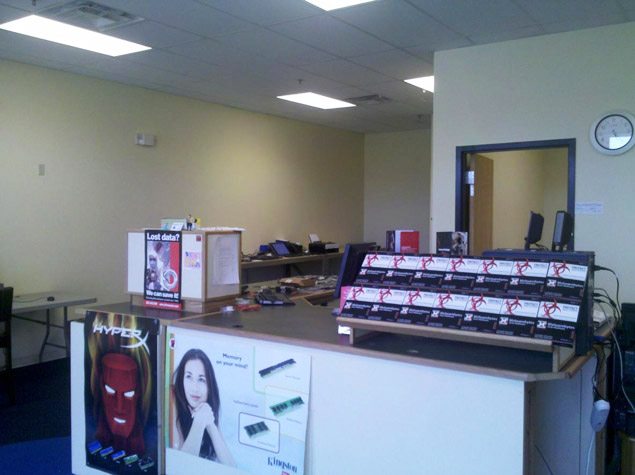 3 3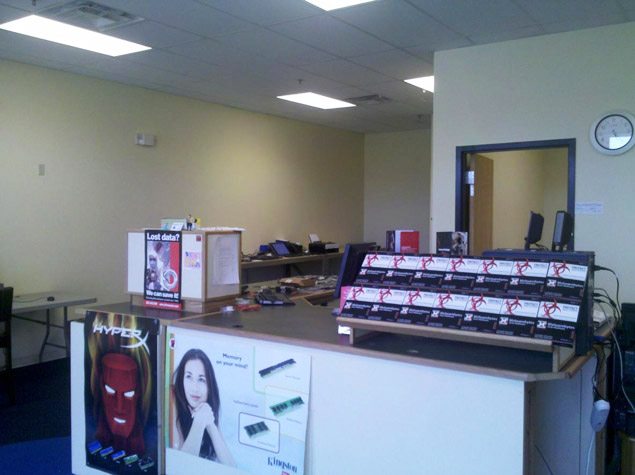 4 4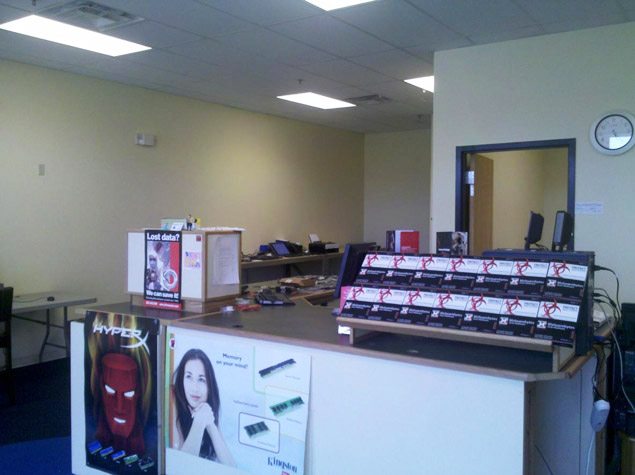 5 5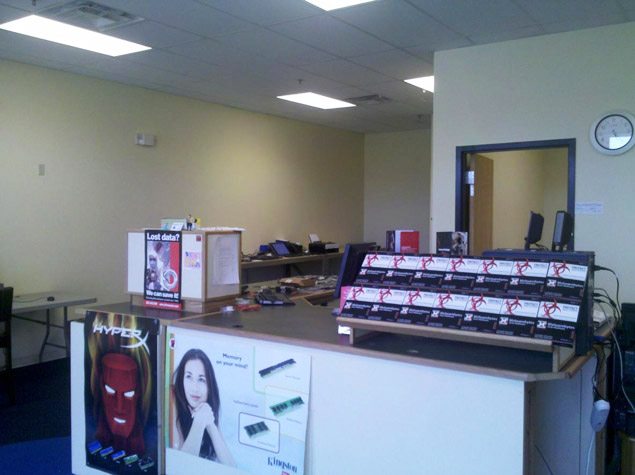 6 6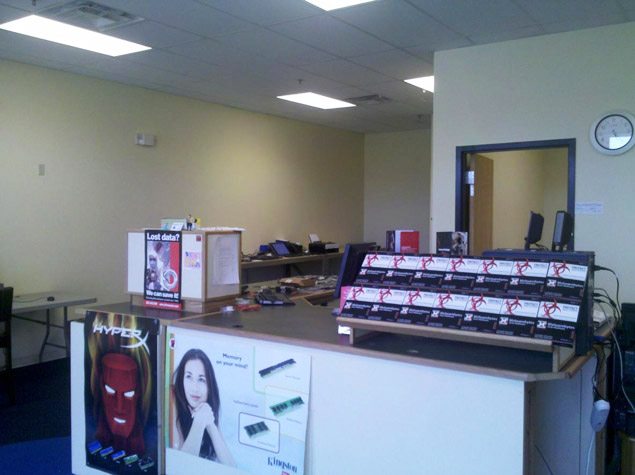 7 7


If you would like to see more workbenches, check out our past articles:
A Peek At Other Computer Technicians Workbenches #1
A Peek At Other Computer Technicians Workbenches #2
A special thank you to all those who sent in pictures if their workbenches. If you would like to show off your own setup, please send the pictures to tips[at]technibble.com
© Technibble – A Resource for Computer Technicians to start or improve their Computer Business
To get started with your own computer business, check out our Computer Business Kit. A Peek At Other Computer Technicians Workbenches #3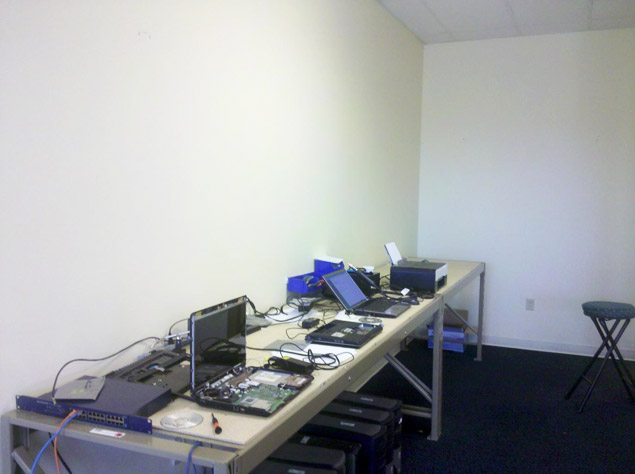 0 0