SMX Advanced keynote conversation between Qi Lu of Microsoft and Danny Sullivan of Search Engine Land covered Bing, Microsoft's new search engine
Redding, CT (PRWEB) June 5, 2009 — Speaking in front of a packed audience at the Search Marketing Expo – SMX Advanced conference Wednesday, Dr. Qi Lu officially announced the launch of Bing, Microsoft's newly branded search engine. "The best way to predict the future is to create it," said Lu, President, Online Services Division at Microsoft. "Bing is the first step in a long journey."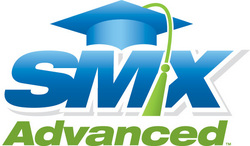 SMX Advanced
Danny Sullivan, editor in chief of Search Engine Land, asked Lu more about the rollout, Microsoft's decision to re-brand its search products, and how Bing will differentiate itself from other search engines.
"It's very important that we have a brand that only represents search," said Lu. When looking at key success factors at other search engines, "companies in the search space that do well tend to have a strong brand that represents just search," said Lu. "It's very important that we have a search brand."
The name itself came after an extensive process that focused on coming up with something that would be short, easy to pronounce, and easy to come up with the correct url. The Chinese translation, he said, means "very certain to respond."
Lu went on to say that Bing will differentiate itself by its ability "to fulfill user intent faster," he said. Search results will no longer be delivered as 10 links per page, but will be offered in web groups based on presumed user intent. A search on Seattle, for example, would deliver results in groups such as weather, restaurants, attractions, etc.
According to Lu, the rollout of Bing, which has been followed carefully by search marketers, is going well. "So far, so good," he said, noting that there are already 20,000 friends Facebook and 16,000 followers on Twitter. The search experience in the next few years can be a lot more competitive," he added. "More competition and more choices is a good thing for everybody."
Search Marketing Expo – SMX Advanced is programmed by Search Engine Land, the leading news site for search and online marketers. The conference, which sold out for the third year in a row, runs for two days in Seattle in early June. More than 1300 marketers attended this year.
About Search Marketing Expo and Third Door Media
The Search Marketing Expo – SMX conference series is produced by Third Door Media, Inc. Third Door Media's mission is to empower internet and search marketing professionals by providing trusted content and community services they need to be successful. Search Marketing Expo conferences are held around the world and include: SMX West (Santa Clara, CA), SMX East (New York City) SMX Advanced (Seattle, WA), SMX London, SMX Munich, SMX Stockholm, SMX Sydney, SMX Singapore, SMX Madrid, SMX Sao Paolo, and SMX China.
Third Door Media publishes Search Engine Land, the leading search marketing news and analysis site. The company also produces Search Marketing Now, a lead-generation marketing solution for suppliers of SEM-related products and services, and operates Sphinn.com, a social news site that allows search and internet marketers to share news stories, participate in subject-specific discussion forums, and build their professional networks.