Digital Duchess is the first all-female Los Angeles computer repair and technology consulting firm offering services such as network support, repairs, on-premise computer training, hardware and software installation, system upgrades, security – including spyware removal, virus removal, SPAM filtering, firewall software and hardware, data backup and more to home users, small and medium-sized businesses (SMBs) and Enterprise-level corporations. Individuals and companies in Southern California now have access to expert, customized, and affordable computer consulting services performed by highly experienced female IT professionals.
Santa Monica, CA (PRWEB) June 29, 2009 — Digital Duchess is the first Los Angeles computer consulting company staffed exclusively by highly experienced top female IT professionals. The Los Angeles computer services firm offers expert and affordable on-premise IT services to individual home computer users, small and medium-sized businesses (SMBs) as well as Enterprise-level corporations in Southern California.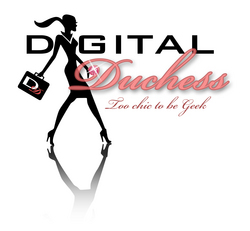 Digital Duchess
"We started Digital Duchess after seeing so many individuals and companies in the greater Los Angeles area struggling to keep up with IT advancements, upgrade misinformation, outdated systems, and a fear of high installation costs," said Digital Duchess CEO and founder, Kerry Grimes. "Our staff of expert all-female IT professionals provide high quality, affordable and reliable technical assistance – we strive for world-class customer service and fast resolution to any technology problem. Digital Duchess specializes in the areas of mobile office, remote user, exchange server, wireless integration, Microsoft server maintenance and support, hardware and software installation, Blackberry enterprise server, virus removal and spyware removal, data back-up implementation, advanced system security – including network security, Internet security and firewalls, as well as computer repair."
Additional features and affordable services provided by Digital Duchess include:
Same-day personal response.
Customized strategies – each client's needs are individually evaluated and personalized.
Highly educated, expertly trained IT professionals.
Preventative maintenance.
On-premise computer training of a company's internal staff – both SMB and Enterprise.
Network set-up or upgrade of existing network.
Computer repairs including problem diagnosis, virus removal, spyware removal, system malfunctions, operating problems, replacing or updating hardware or software.
Cost-effective network security and Internet security, including customized antivirus recommendation and installation, SPAM filtering, firewall software and hardware.
Customized automated data back-up solutions.
"Whether you are an individual having laptop or desktop computer problems at home or an SMB or large corporation that needs to cost-effectively outsource IT or back-up an existing IT department – the educated, experienced, professional and highly trained staff of Digital Duchess will not only meet, but exceed your expectations," concluded Grimes.
For more information on Digital Duchess call 310-395-6884 or visit http://www.digitalduchess.com or email: info (at) digitalduchess (dot ) com.
Media Contact:
RPR Public Relations, Inc.
Tel. 786-290-6413