Big Blue's Capabilities Stagnating While Major Competitors Re-emphasize WCM Technologies.
Silver Spring, MD (PRWEB) October 30, 2007 — CMS Watch, a vendor-independent analyst firm that evaluates content technologies, has found that IBM's Web Content Management (WCM) technologies have been stagnating at a time when competitors are paying greater attention to web publishing toolsets.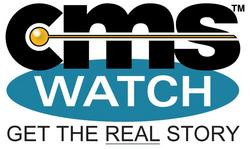 This analysis stems from CMS Watch's 2008 "Web CMS Report," released earlier this month, which evaluates 30 major Web Content Management (WCM) offerings. As part of its ongoing research, CMS Watch interviews hundreds of web managers around the world.
IBM's competitors have been busy in the past year. Microsoft rebuilt its WCM services from scratch under Office SharePoint 2007. EMC is re-investing in Documentum's WCM capabilities. Oracle acquired Stellent, an ECM vendor with a strong focus on WCM. None of these products are without their flaws, but each has seen substantial attention of late.
In the meantime, IBM's Workplace Web Content Management (WWCM) product remains a generation behind, and it is conceivable that IBM may simply elect to acquire a WCM vendor to fill the gap. CMS Watch cautions that IBM WWCM customers may risk the kind of painful upgrade or even replacement of the kind endured by Microsoft Content Management Server (MCMS) licensees when Redmond rewrote that tool under SharePoint.
To be sure, the IBM WWCM product has some strengths. It can be integrated with WebSphere Portal Server, and the contributor interface has been localized in multiple languages.
However, WWCM customers tell CMS Watch that the product remains weak in the following areas:
WWCM comes in two different versions (a Java edition associated with WebSphere and a Lotus edition attached to Domino), which is confusing for buyers and appears to have dissipated development energy
The product is comparatively feature-poor, especially with respect to globalization services, at a time when many large customers are re-examining their web publishing operations in a global context.
WWCM suffers from a legacy of bugginess (somewhat redressed in a recent dot-release), a comparatively very quiescent customer community, and much less publicly-available information than other IBM server products.
Experienced WWCM consulting and integration talent appears in particularly short supply
"Workplace Web Content Management seems lost at IBM," argues CMS Watch Founder, Tony Byrne. "That doesn't mean current licensees should stop using it," Byrne added, "but it does mean that Big Blue customers should not automatically implement WWCM without carefully considering other alternatives."
The 2008 Web CMS Report includes detailed comparisons of 30 vendors across 18 key feature categories, as well as evaluations of individual product suitability for 12 universal CMS scenarios. A separate European Edition focuses on vendors active in that region. The Report is available for purchase online from CMS Watch.
About CMS Watch
CMS Watch(tm) evaluates content-oriented technologies, publishing head-to-head comparative reviews of leading solutions. Through highly detailed technical evaluations, CMS Watch helps sort out the complex landscape of potential solutions so that buyers can minimize the time and effort to identify technologies suited to their particular requirements. To retain its independence as a totally impartial analyst firm, CMS Watch works solely for solutions buyers and never for vendors.