Authors: Bryce Whitty
As Computer Technicians, occasionally we need to dive into the registry to make some changes such as removing registry keys that a virus or some software left over. Of course, it is always a good idea backup the registry before you make any changes in case something goes wrong. Tweaking.com's Registry Backup is a free tool that makes backing up and restoring the Windows registry easy.
In the past, many technicians used ERUNT to do this task but unfortunately ERUNT hasn't been updated for many years.
One of the main features that Tweaking.com's Registry Backup has over ERUNT is that it makes use of the Windows Volume Shadow Copy Service (VSS) to create its backups. This is the recommended backup method by Microsoft as it is deemed safer than RegSaveKey function which ERUNT uses. The application comes with a portable and installer version, it can restore the registry from Safe Mode and it maintains detailed logs of the work it has done.
Registry Backup can also be used as an ongoing registry backup solution as it allows you to schedule backups.
Screenshots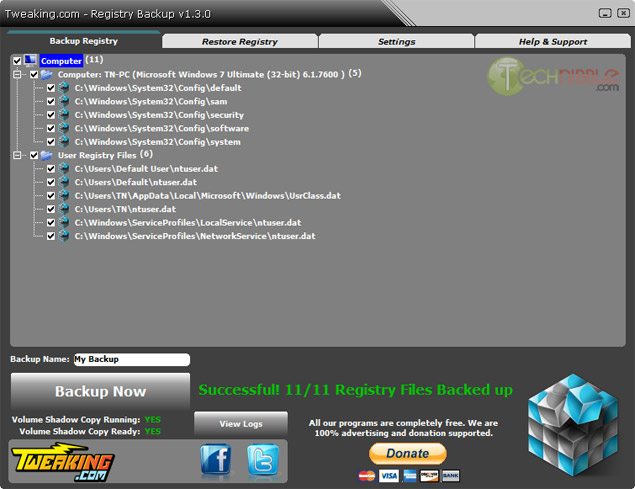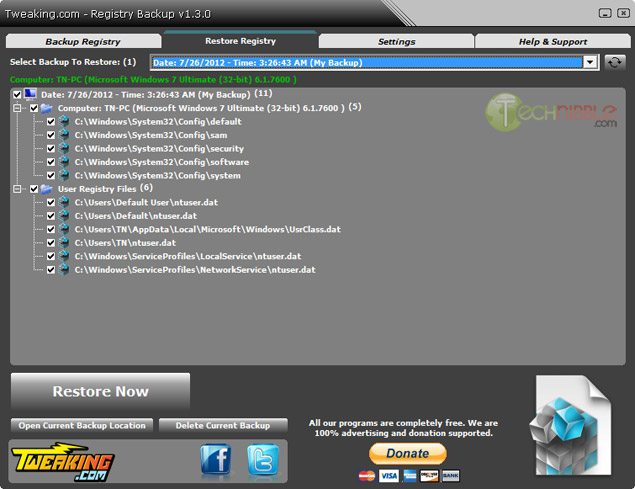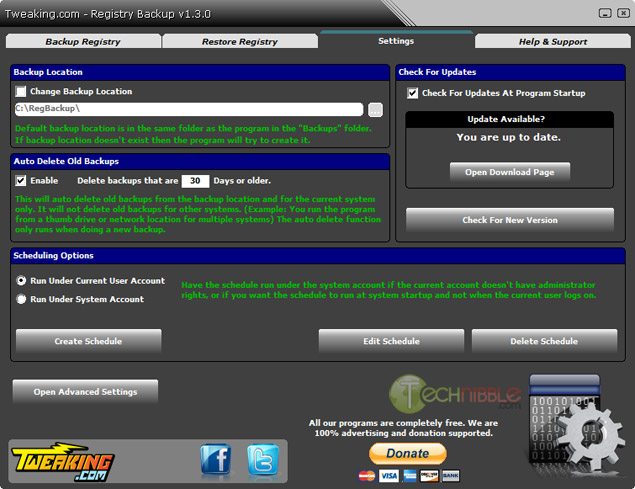 Downloads:
Download from Official Site – 3.83mb
© Technibble – A Resource for Computer Technicians to start or improve their Computer Business
To get started with your own computer business, check out our Computer Business Kit.